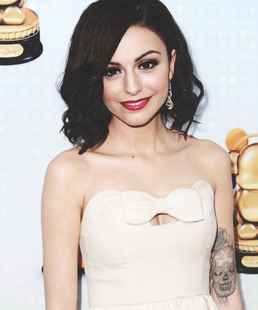 Radio Disney Music Awards (or the RDMAs) is the very first award show Cher Lloyd has ever been nominated on. She was nominated for three awards: "Song of the Year" with her hit single "Want U Back", "Best Break-Up Song" again with "Want U Back", and "Female Artist of the Year". Unfortunately, she didn't win any of the categories. Cher also performed "With Ur Love" in the awards show.
Videos
Gallery
"Start Talkin' That!"
This article is a stub. You can help the Cher Lloyd Wiki By expanding it.
Ad blocker interference detected!
Wikia is a free-to-use site that makes money from advertising. We have a modified experience for viewers using ad blockers

Wikia is not accessible if you've made further modifications. Remove the custom ad blocker rule(s) and the page will load as expected.