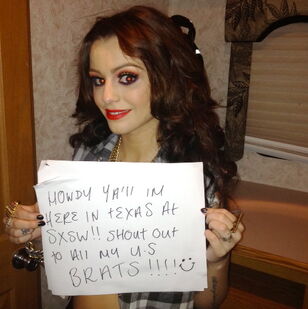 Brats (formally known as Cherettes) are the name of Cher Lloyd's fanbase. They appear mostly on Twitter and they have accounts dedicated to Cher. The name "Brats" was formed when Simon once called Cher a brat.
Some "Brats" have supported Cher since The X Factor (when they were called Cherettes).
Cher has thoughts for calling her next album "Bratty".
Our Brats
*Feel Free to add your name, but please put in alphabetical order!*
ArianaGrandeForever
ArietteFans
BatJarleyPatrickCher
Berryfabraypierce
LovaticBratSinceEver
PinkMockingjay:)
VERTVERTVERT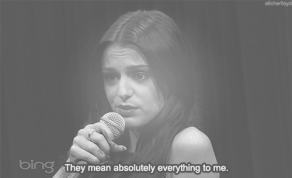 "Start Talkin' That!"
This article is a stub. You can help the Cher Lloyd Wiki By expanding it.